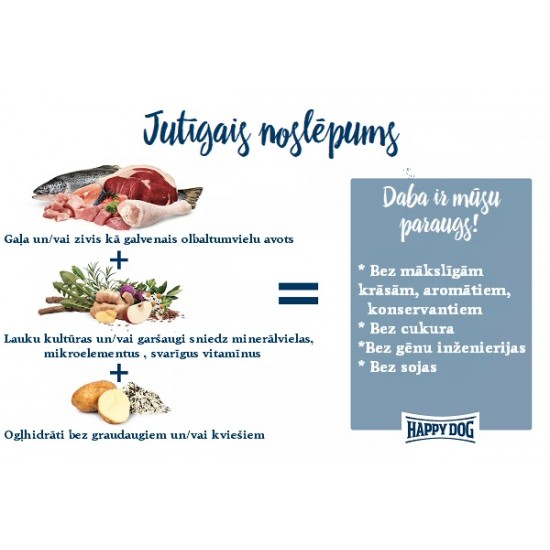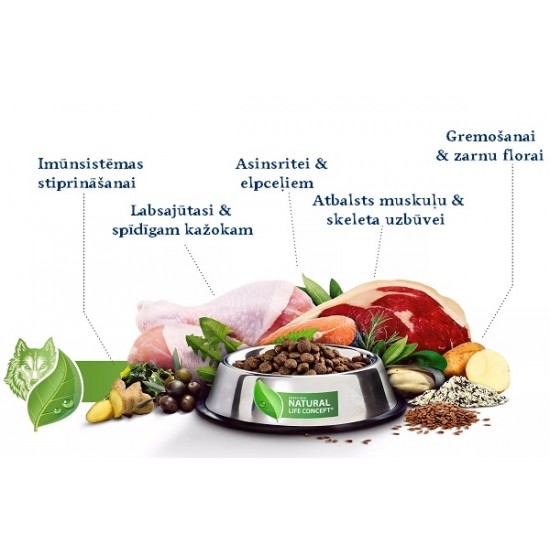 New


Happy Dog Sensible Mini Neuseeland
✔ Complete food for adult dogs of all small breeds weighing up to 10 kg.
✔ With lamb.
✔ Food without gluten.
✔ Easy to digest.
✔ Friendly to the digestive tract.
✔ Made in Germany.
Happy Dog Sensible Mini Neuseeland

Dry food for dogs of all small breeds with high-quality lamb meat. Gentle on the digestive system.
Feed your four-legged friend with the easy-to-digest
Happy Dog Sensible Mini Neuseeland
dry food: a real treat that is especially friendly to the stomach and intestines thanks to the easy-to-digest lamb meat and gluten-free recipe. Carefully selected, natural ingredients make the dog food extremely tasty and well tolerated by your small dog. In addition, the pellet size is especially suitable for the teeth of small breed dogs.
An optimal mixture of nutrients from natural ingredients
Happy Dog's nutritional concept provides a combination of important substances and natural ingredients in
Happy Dog Sensible Mini Neuseeland
. The New Zealand snail in the recipe supports the dog's joints, and the omega-3 and omega-6 fatty acids care for the pet's coat. All this makes our delicious super-premium quality food ideal for demanding small breed dogs.
Also available as a treat or wet food
Do you give your little friend wet food and treats in addition to dry food? No problem, because our Neuseeland line of products is also available as an easily digestible meat food with 100% animal protein from lamb, Happy Dog Sensible Pure Neuseeland.
Composition
Composition

Lamb protein* 19%, rice, cornmeal, corn, rice protein*, oils and fats, beet molasses* (desugared), hydrolyzed protein, apple pulp*, potassium chloride, yeast*, sodium chloride, seaweed*, linseed, mussel meat* 0.04%, milk thistle, yeast* (extracted), artichoke, dandelion, ginger, birch leaves, nettles, chamomile, coriander, rosemary, sage, licorice root, thyme, total herb content: 0.17%. )* dried.

Ingredients / kg:

Protein 24.0%, fat 12.0%, fiber 2.0%, ash 8.0%, calcium 1.7%, phosphorus 1.05%, sodium 0.45%, Omega-6 fatty acids 3.0% , Omega-3 fatty acids 0.3%.

Additives

Vitamins: A (3a672a) 18000 I.E., D3 (3a671) 1000 I.E., taurine (3a370) 500mg; Trace elements: iron (as 3b103) 55mg, copper (as 3b405) 11mg, zinc (as 3b603, 3b606) 110mg, manganese (as 3b502) 26mg, iodine (as 3b202) 2mg, selenium (as 3b801) 0.1mg. Technological feed additives per kg: antioxidant, strong tocopherol-containing extracts of natural origin.